Esslinger Medical & Aesthetics
Dr. Jeffrey Esslinger is a Board Certified Internal Medicine specialist who connected with our Urge team to revamp his website. Having practiced medicine in Georgia for over 21 years, Dr. Esslinger knew exactly what he wanted from his digital space. At the heart of the practice is the doctor's concierge medical approach. Spending between 45 minutes to an hour with each patient, Dr. Esslinger wanted our team to emphasize patience, compassion, and dedication through the website design. The goal was simple, to properly express the essence of Dr. Esslinger's unique approach to patient care while maintaining excellent website functionality.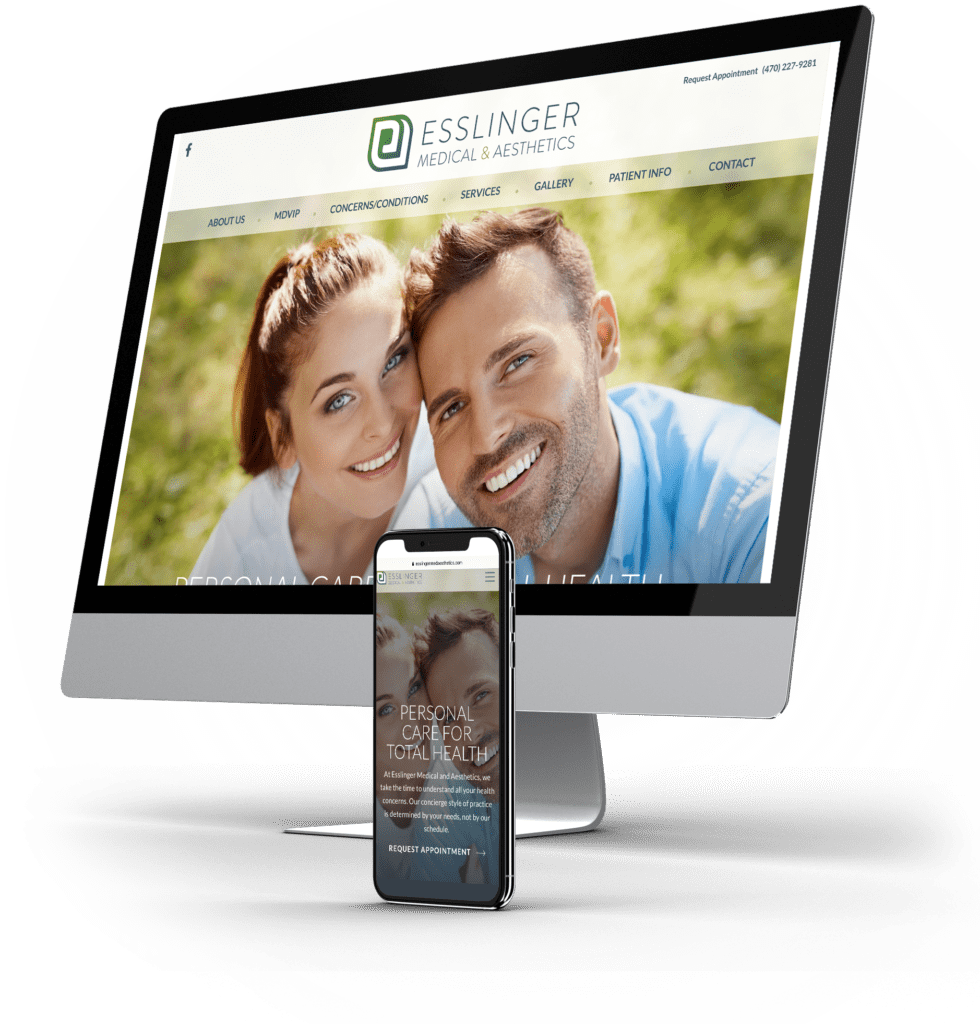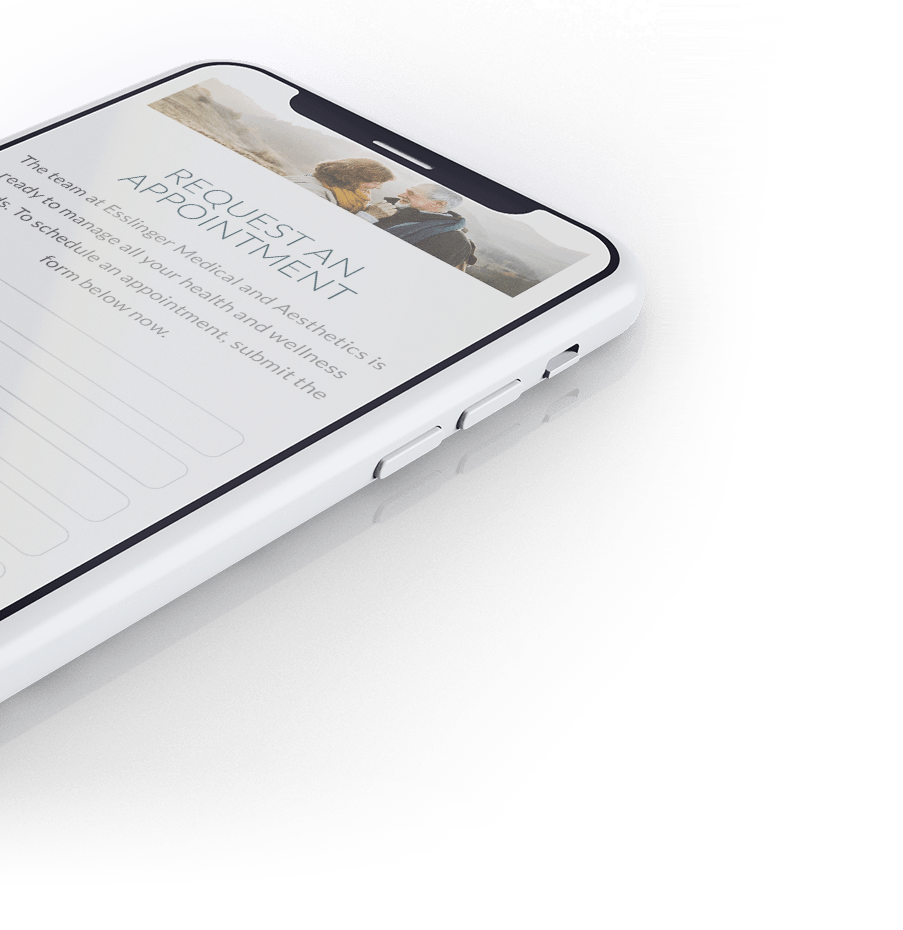 About The Project
Esslinger Medical & Aesthetics: Personal Care for Total Health
At the heart of Dr. Esslinger's practice are his patient and compassionate approach to medical care. While discussing the project, the doctor made it clear that he wanted to emphasize his concierge model. The tone of the site was meant to be inviting and convey information in a clear and accessible manner. Upon visiting Dr. Esslinger, patients are meant to feel like their time is a priority. "Whatever time they need not whatever time is allotted." As a medical professional, Dr. Esslinger takes immense pride in his ability to connect with his patients. With this in mind, our design and content team set to work creating a calming, clean, and highly intuitive web experience.
Results
Since Signing up with Urge, Esslinger Medical & Aesthetics Has Seen
40,000+ social ad impressions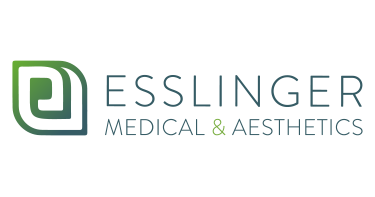 Logo & Branding
The Esslinger logo is meant to serve as an extension of his unique brand. The invigorating lime color scheme plays into the sense of calm that the doctor wanted to establish. The Fibonacci-style "E" design speaks to nature and authenticity, evoking balance and beauty while simultaneously emphasizing order. The ideal symmetry of the piece is grounded, yet unimposing. These elements play into the calm and organized nature of the doctor's practice.
Website Design & Development
Creating a user-friendly experience was at the forefront of our minds while working with Dr. Esslinger. Utilizing clean, welcoming design elements such as sharp, angular blocks and big fonts, our team was able to establish a sleek, yet practical style. This website design boasts excellent legibility, presenting information without distraction or unnecessary fluff. At the heart of it, the Esslinger website is grounded and direct, yet not imposing.
In keeping with the grounded design, the content includes accessible language that conveys clear messaging. Each treatment and concern page is informative without being frivolous, making most of the reader's time. The keywords incorporated into the content are organically placed, enhancing the site's ranking without distracting from the information displayed.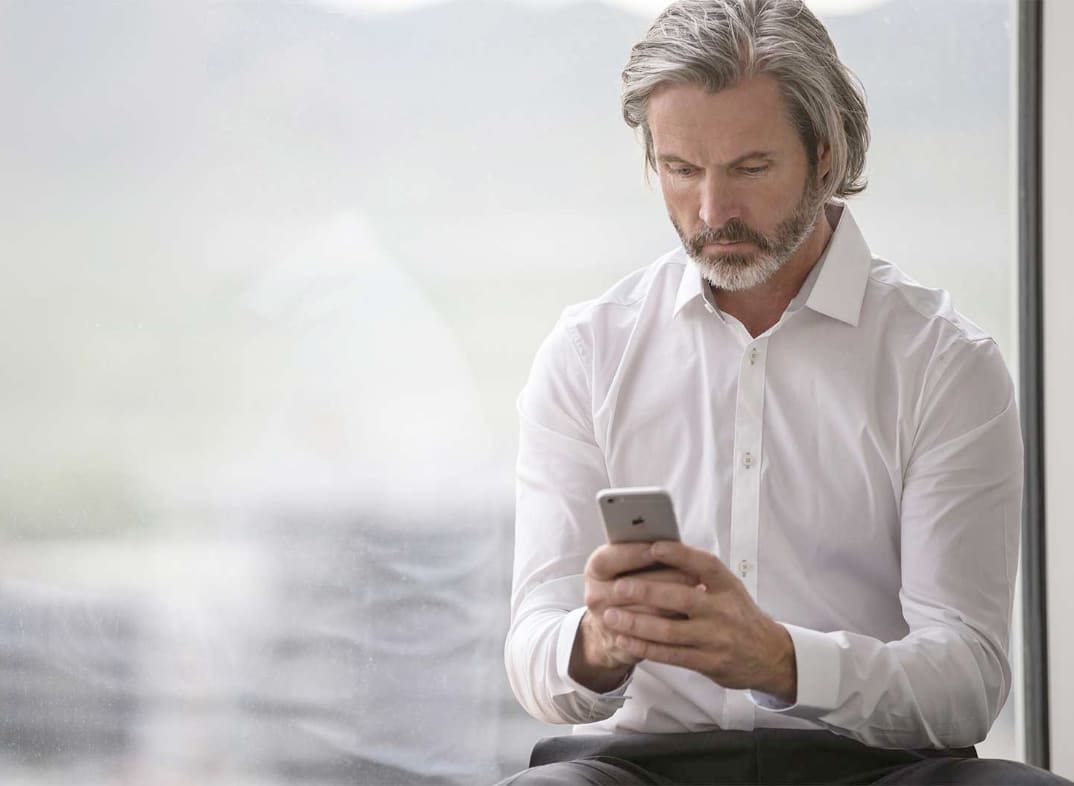 Marketing Services
Through effective social media management and PPC advertising, Dr. Esslinger's practice has shown an impressive 84.65% website traffic increase in January 2021 alone. With 438 monthly clicks through our FlexSure™ Facebook Ad, the practice has also seen a dramatic increase in the number of patients interested in FlexSure™ services. Our Urge marketing team is constantly researching new ways to duplicate these results month-to-month.