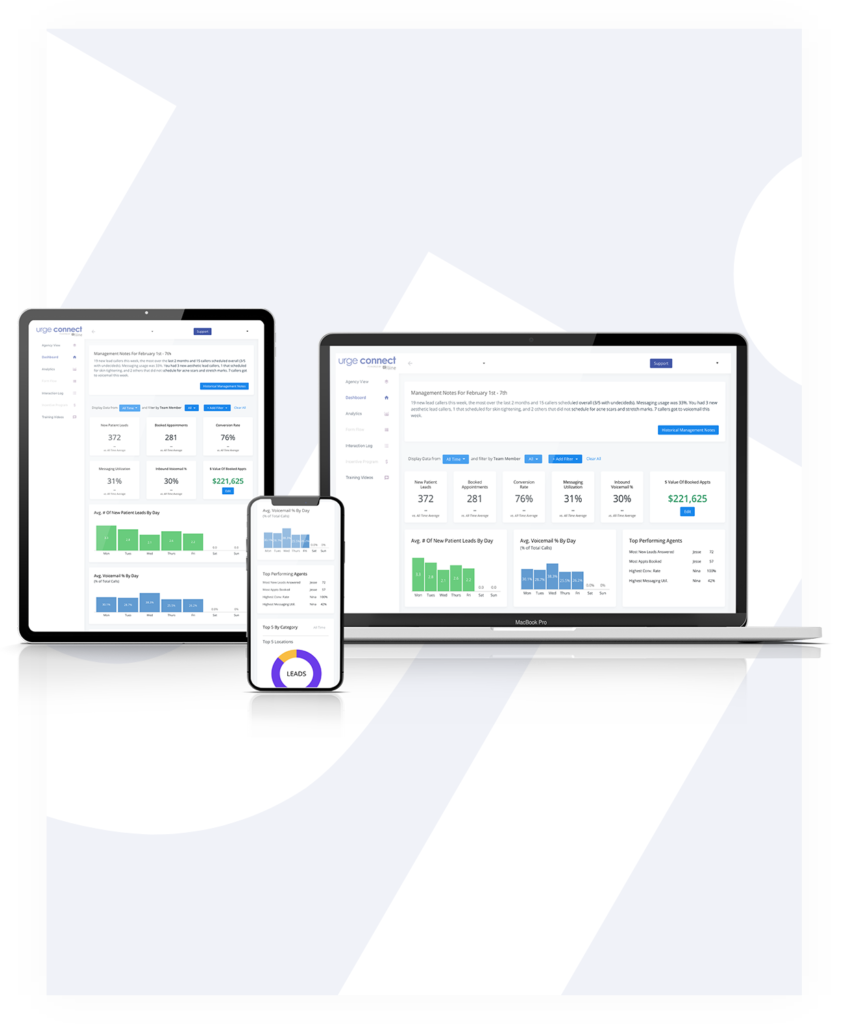 Lead Management + Reporting
Platform to analyze, manage and close leads
The digital age has ushered in a need to create a multi-channel, multi-touch, and highly personalized approach to lead management. Gone are the days of cold calling and spreadsheets to track a customer's lifetime value – instead, companies require robust tools and resources to track leads through the sales cycle.
With Urge Connect, our clients have access to an AI-powered data management platform that provides real-time, streamlined lead performance data in one easy-to-use portal. Through this platform, businesses can identify their most productive marketing channels along with missed opportunities and gaps, allowing for adjustments to advertising and promotional strategies that will equate to more sales conversations. Among the most valuable features of the system is the ability to provide an actual phone call to a team member when a lead is received via a website form fill feature – ensuring that requests are immediately received and don't wait in an email inbox.
Modern technologies with their rapid response rates significantly reduce people's patience and attention spans. Most users yearn for immediate feedback, otherwise, they tend to lose interest and move on – Urge Connect ensures a lead is always within a minute's reach. Our platform does away with manual dialing from the practice, relying instead on tailored phone scripts that significantly reduce the amount of missed leads. Furthermore, Urge Connect makes it easier to onboard and train new team members on handling leads – allowing for less pressure on sales and more focus on adding value to the customer experience.
The Benefits of Lead Management
IN-DEPTH DATA ANALYSIS
With Urge Connect, you can see where your leads are coming from – including social media, paid search, phone calls, Google my Business, your website, and email campaigns. By identifying the strongest lead generators and their conversion rates, your business can quickly and easily put more resources into those marketing tactics for a stronger return on investment.
Get a better picture of:

The number of leads received.
What marketing medium delivered them.
What section of the sales funnel they are in.
What's planned next.
Which leads are converting to sales.

This automated process is perfect for businesses that either do not have a dedicated sales and marketing team to analyze lead data or would like to ease the tedious process of manual data entry.
COACHING THROUGH AUTOMATION
Most businesses do not have formal in-house training programs for their sales departments. Urge Connect records phone conversations with all leads – allowing managers to review calls, coach team members and adjust customer service strategies. Additionally, the system gives you insight into:

The most popular days for calls, including times.
Call lengths.
How many lead calls your team is missing.
Which team members answer and with what frequency.
How many phone conversations convert to appointments.

About two weeks into signing up for Urge Connect, you will receive a "data review call," during which our staff will walk you through the Urge Connect dashboard and share insights using real-time data.
NEVER MISS A LEAD AGAIN
Once a lead is received by Urge Connect, automation takes the reigns and ensures that the prospect receives the proper follow-up immediately – either via phone or email.
If your practice calls the patient right back, and the patient doesn't pick up, Urge Connect automatically texts the patient to remind them to call again.
Urge Connect automatically adds active leads to a view within the dashboard which serves as a follow-up reminder list, so no leads are missed (in case a staff member misses the form-to-call).

IMMEDIATE PHONE CONNECTION
Studies have shown that a lead is significantly more likely to engage with a business if a response is received in a timely manner.
If you select phone contact as an option for your lead inquiries (a standard feature), Urge Connect automatically dials your front desk staff and places them on the line with prospective customers as soon as they fill out the contact form. The connection is made within 60 seconds!
Urge Connect meets all requirements for storing and interacting with customer data under the rules of the Health Insurance Portability and Accountability Act.
Results
The Benefits of Lead Management Through Urge Connect
Urge Connect improves call-to-consultation conversion rate by an average of 45%!
Clients see an average 300% increase in patient engagement with the Urge Connect auto-call feature.
A case study reports an additional $357,315 of yearly revenue thanks to Urge Connect.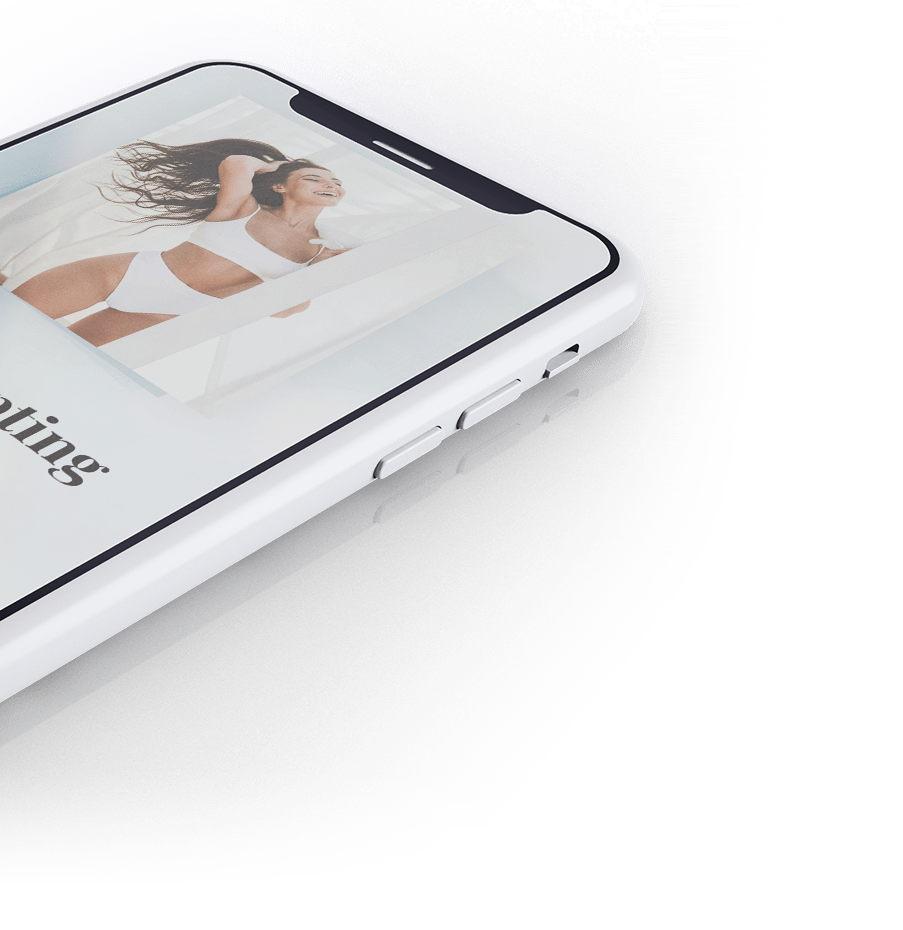 Are You Ready to Increase Your Leads?
Lead management doesn't have to be laborious. Thanks to Urge Connect, you can now save yourself the hassle of manual data entry and focus on what matters, serving your customers. To learn more about what Urge can do for you, call us at (888) 348-3113 or submit the contact form below, and we will be in touch soon!