Allura Salon Suites
Allura Salon Suites is a studio rental business situated in Boynton Beach, Florida. Founded by Evelyn Rodriguez, Allura's core mission is to provide stylists, aestheticians, and cosmetologists with affordable studio spaces and the support they need to thrive. When Evelyn's husband, Manny, contacted our team at Urge, we were immediately excited to begin work on their branding and website design. Allura's core value of supporting small business owners align beautifully with our own philosophies here at Urge. Moreover, designing a website for a studio rental enterprise presented a new challenge, one that would force us out of our comfort zones.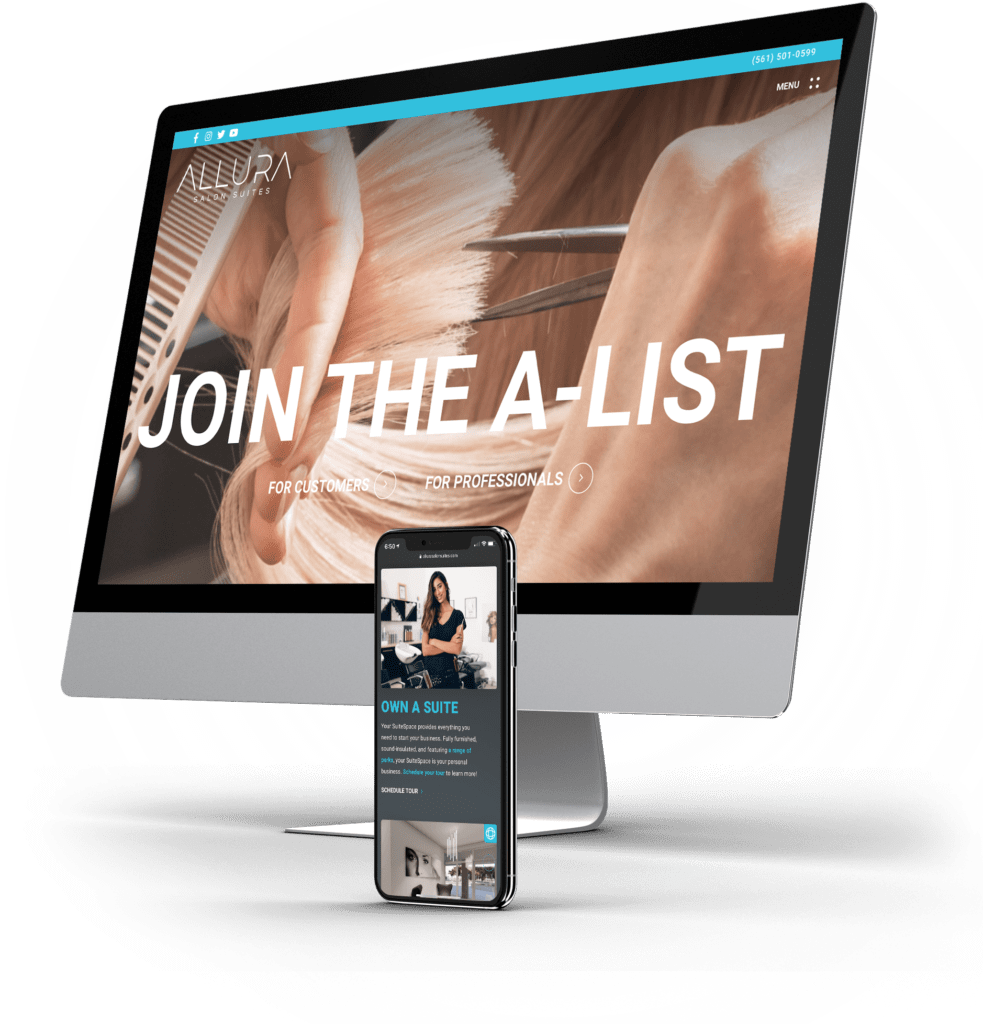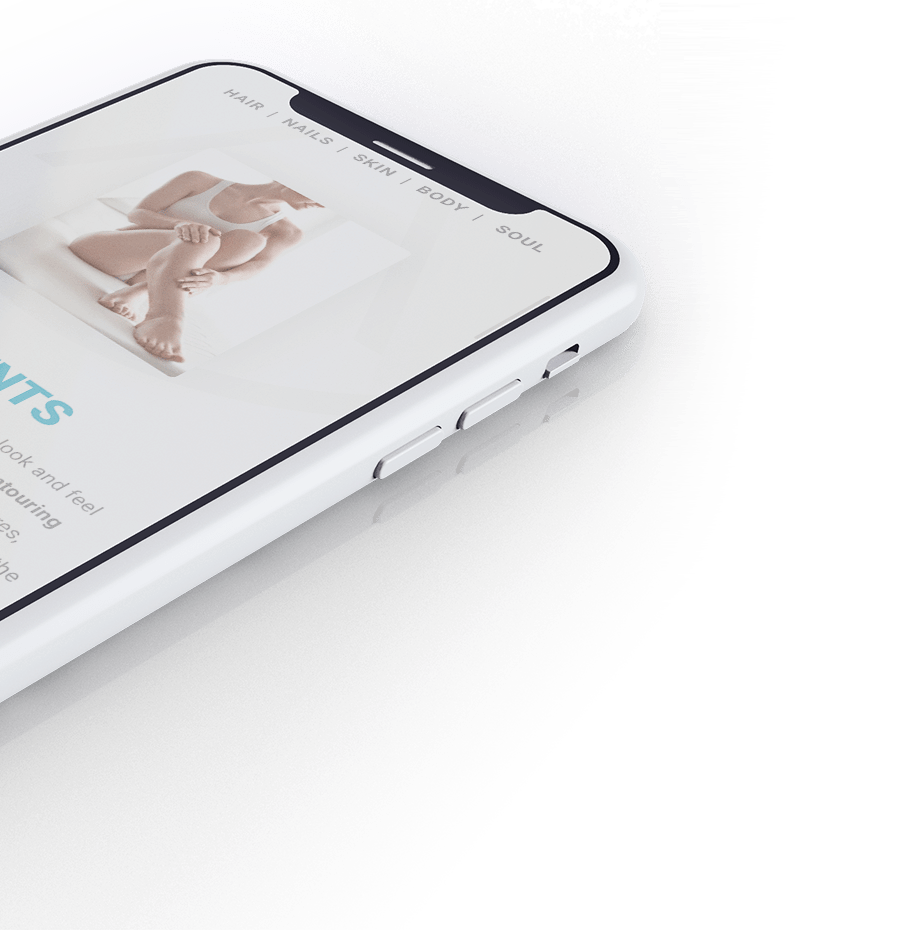 About The Project
Allura Salon Suites: A Suite Spot for Style
Allura represents a break from the traditional rental business model. Along with providing stylists with their own spaces to operate, Allura also offers full furnishings, laundry services, WiFi, 24/7 support, and much more. All of this is done in an effort to help young artists meet their professional goals and actualize their dreams. In order to effectively represent the benefits of renting an "Allura SuiteSpace," the Urge team was tasked with developing not only a sleek website but a unique branding approach as well. The main challenge posed by this project was maintaining Allura's unique aesthetic and tone without compromising Search Engine Optimization and website performance. The result is a website that appeals to the business's core demographic through vibrant visuals, catchy content, and an original style, while still garnering a high rank in SERPs.
Real Results
Since Signing up with Urge, Allura Salon Suites Has Seen
3,246 new users over a 6-month period
12,116 page views over a 6-month period
A 55% bounce rate for the entire website
Website Design & Development
The Allura approach was geared towards conveying a "bold and modern" aesthetic quality. Our aim was to appeal to a younger entrepreneurial demographic. This involved using clear typography and a sleek visual style that relied on strong color contrasts. Active blues, dark grays, and stark whites play a significant role in the structure of the site. To emphasize activity and keep the viewer engaged, our developers incorporated a great deal of movement and functionality within the site. The digital presence of Allura is animated, vibrant, and interactive, much like the business in its physical location.
The visual components are perfectly supported by the website content. For this project, our team of writers came up with a series of fun and engaging brand slogans. "Allura SuiteSpaces," "The Allura Experience," and "The A-list Pros" are frequently mentioned, creating a cohesive and enjoyable website experience. The brand's mission and unique qualities come across without disrupting website speed, navigation, or search engine ranking.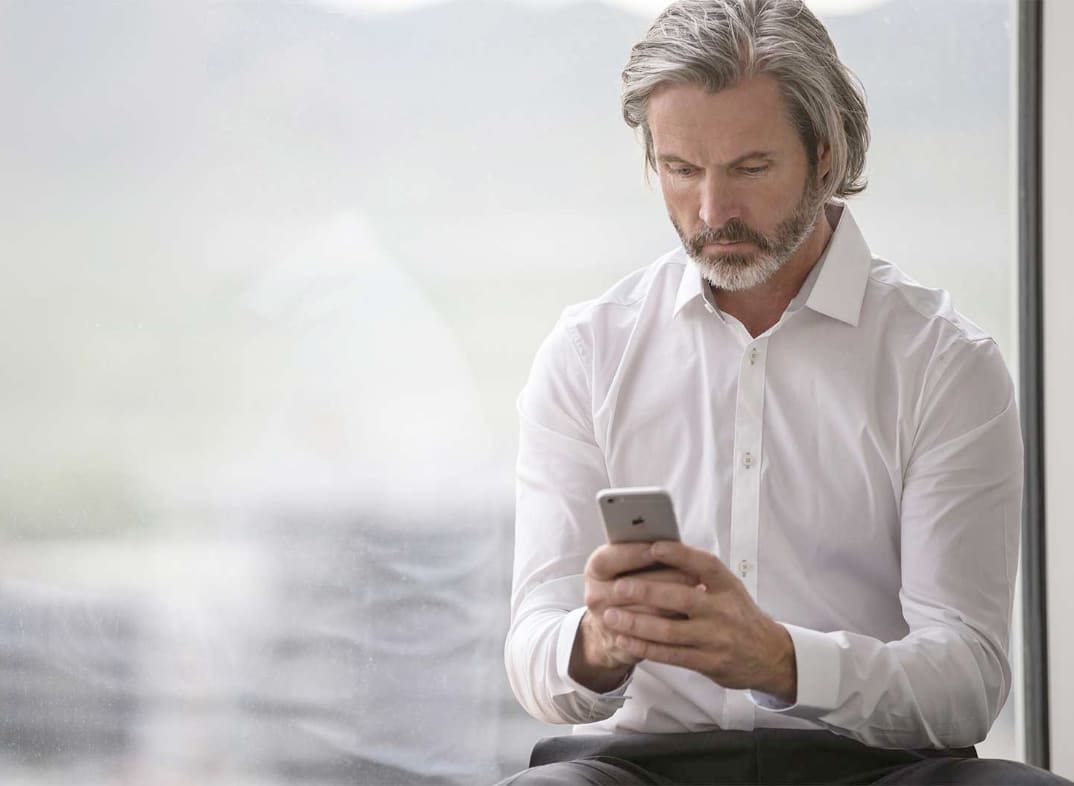 Marketing Services
As part of our Allura marketing strategy, our team developed a digital presentation to showcase the services offered by Allura suite owners. The presentation utilized the same Allura blue that visitors of the site would be familiar with. It also beautifully incorporated visuals from the actual business location, coupling them with business and contact information. The website and marketing materials were a success. So much so, that the client turned to Urge when creating collateral for their second business, Allura Aesthetics.