Allergy & Skin Spa
Allergy & Skin Spa is a Los Angeles-based practice founded and led by Dr. Kia Shakib. This high-end medical office offers its guests a personal, boutique-style experience that is hard to find elsewhere. SEO and web performance were Dr. Kia's primary concerns when he contacted Urge. Upon evaluating his previous site, we found it was under-performing and did not convey the tone of luxury that Dr. Kia was looking for. Our team was presented with a clear, but delicate challenge; to help Allergy & Skin Spa establish the web presence it deserved. The result of our efforts was a high-performance website that fit Dr. Kia's vision perfectly.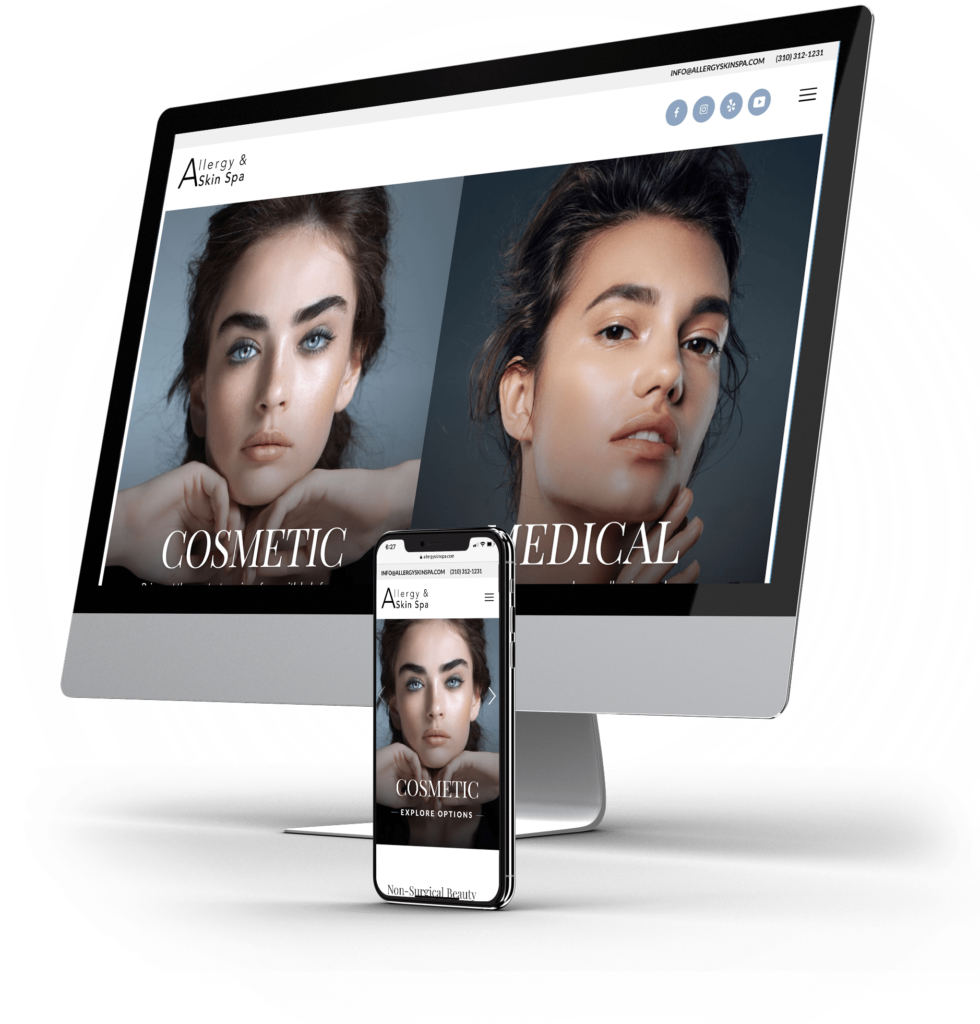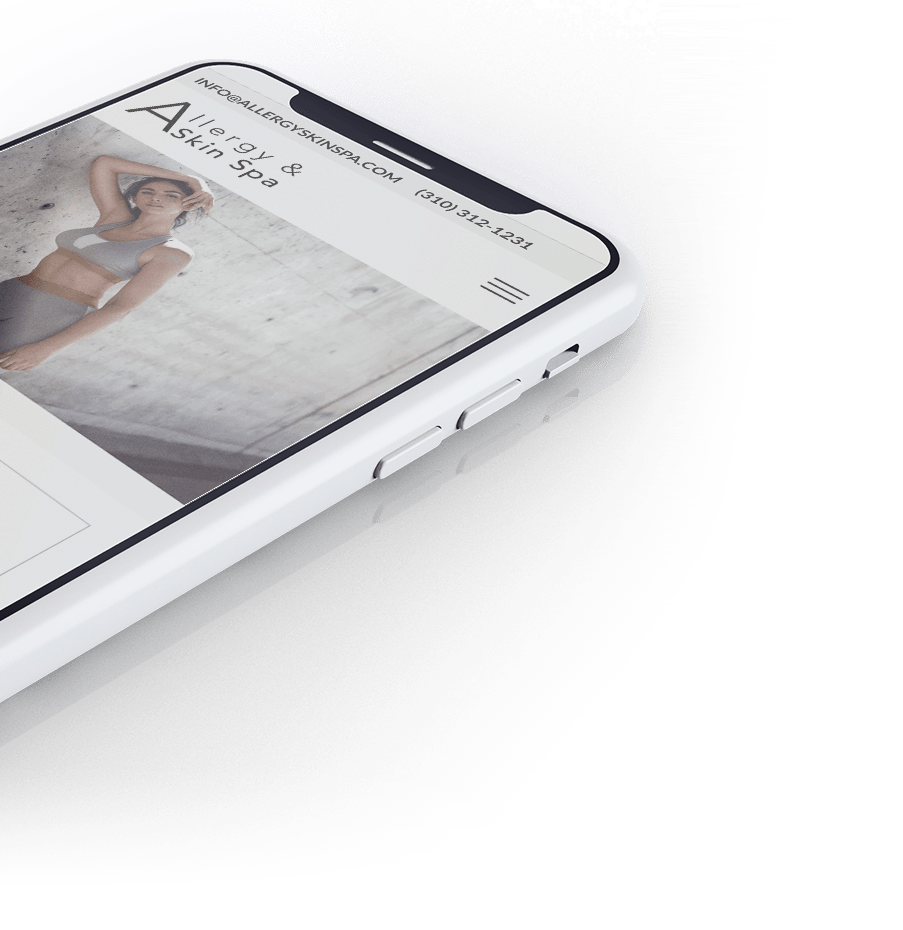 About The Project
Allergy & Skin Spa: A Personal, Boutique-style Experience
As a provider of both medical and cosmetic services, Allergy & Skin Spa required a special approach. The key was to maintain a cohesive tone of luxury while inviting patients to explore both aspects of the practice. This meant giving both sides equal weight without compromising on design aesthetics or user experience. Our Urge team worked hard to establish a hub for both beauty and health by splitting the homepage and imbuing the site with interactivity.
Real Results
Since Launching The Allergy & Skin Spa Website Has Maintained:
A 73% website performance score.
A 100% best practice website score.
A website SEO score above 86%.
Website Design & Development
The sleek silver and blue tones were the clear choices to convey the kind of boutique-style luxury that Allergy & Skin Spa is known for. Images of young, beautiful people were added to enhance the appeal of the site. In addition to these stylistic choices, the website also featured custom-made sliders and an interactive module. These elements captured user focus and directed attention toward the website content. The content itself was written with the purpose of informing clients of what they can expect during their visits.
All of these elements combine to create a truly engaging user experience. Most importantly of all, the website achieves this without compromising on performance. Allergy & Skin Spa is enriched with keywords for the best SEO performance. These design, content, and development efforts have translated into a high SERPs ranking that has grown the practice exponentially.