Our Portfolio - La Follette OB-GYN & Aesthetics
We believe actions speak louder than words - and in our case, our work says it all.
ABOUT THIS PROJECT
Dr. La Follette is another one of our nationally known doctors we are honored to be working with and for. Prior to choosing Urge Interactive, Dr. La Follette's website was a templated website, and looked almost identical to many practices out there. We created a custom website, unique only to her. We also created a new logo and icon for La Follette OB-GYN and Aesthetics, which is more reflective of the practice and her! Urge Interactive has provided digital advertising, email marketing, article creation, social media management and advertising as well as custom design work for event swag and giveaways and print collateral.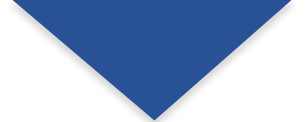 OUR PROCESS
Our process starts with you and your specific needs. If you require logo and/branding services, our amazing art department has you covered. If you only require a new website, our web team will start with Strategy + Content. During this phase, we will create a sitemap and content that is custom to the services you offer. The next phase of the project is Wireframe + Design. At Urge Interactive, all aspects of the design process depend on the personality of your practice. We want to give users a preview of what to expect when they walk through your front door for the first time.
Next comes the Front-End + Development phase, when we bring the look and feel of your website to life. Once you approve of every aspect of the dev site, we will move on the final phase: Launch, and if applicable, Marketing Prep. When it comes to launching your site, let us handle everything. If you sign on with one of our marketing plans, we will hitting the ground running before your site goes live. The Urge Interactive process is quick, effective, and allows you to get a custom website that is visually stunning and unique to your business.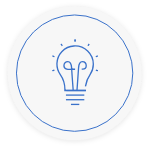 RESEARCH & IDEATION
After we receive your input, we will kick off the creative process with research & brainstorming.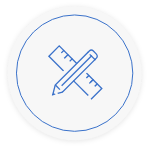 LOGO DESIGN
Our Art Department can redesign your existing logo or create a brand new one from scratch.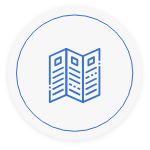 BRANDING
We can help you build a brand that is both unique to your practice & aesthetically pleasing.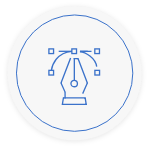 WEB DESIGN & CONTENT
The look, feel, and voice of your new website will drive new clients/patients to your practice.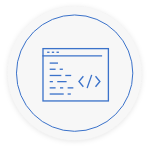 DEVELOPMENT
Your new website will be coded and developed to earn praise from users and search engines.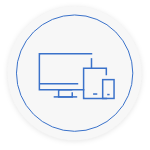 MAINTENANCE
We will keep your website up-to-date and protect it from viruses, malware & other threats.
LOGO & BRANDING
This project also featured Logo and Branding services. Your logo and brand are your identity. They help you fully set yourself apart from your competitors. At Urge Interactive, our designers listen to your needs in order to tell your story. We aim to create continuity between your physical space and your website. When we create brochures and business cards, our design team ensures that your brand's voice is consistent. Our logo and branding services provides you with one cohesive package.
CONTACT US
Now that you have a better understanding of what we did for this client, it is time for us to help you. If you are interested in a new website, a website redesign, a microsite, logo and branding services, and/or marketing, contact us today. Click the button below or give us a call at (888) 348-3113 to speak with a member of our team.
Speak with Us