Our Portfolio - The Center for Dermatology and Laser Surgery
We believe actions speak louder than words - and in our case, our work says it all.
ABOUT THIS PROJECT
The Center for Dermatology and Laser Surgery was originally established in 1981 and is led by Emil A. Tanghetti, MD. Dr. Tanghetti is an Internationally recognized speaker and consultant, and has presented data at the meetings of the American Society for Laser Medicine and Surgery and the American Academy of Dermatology, as well as Laser Innsbruck. The goal for this website was to create a look and feel that is similar to their distinct office building by mimicking the color scheme and building elements. We wanted to give people an insight on the type of devices that the practice offers, while featuring a wealth of medical information presented by Dr. Tanghetti's team. The Urge Interactive team was able to hit on all of the points, and create a website that the client was looking for!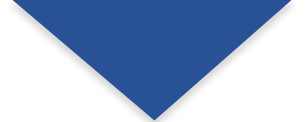 OUR PROCESS
Our process starts with you and your specific needs. If you require logo and/branding services, our amazing art department has you covered. If you only require a new website, our web team will start with Strategy + Content. During this phase, we will create a sitemap and content that is custom to the services you offer. The next phase of the project is Wireframe + Design. At Urge Interactive, all aspects of the design process depend on the personality of your practice. We want to give users a preview of what to expect when they walk through your front door for the first time.
Next comes the Front-End + Development phase, when we bring the look and feel of your website to life. Once you approve of every aspect of the dev site, we will move on the final phase: Launch, and if applicable, Marketing Prep. When it comes to launching your site, let us handle everything. If you sign on with one of our marketing plans, we will hitting the ground running before your site goes live. The Urge Interactive process is quick, effective, and allows you to get a custom website that is visually stunning and unique to your business.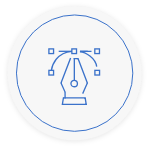 DESIGN & CONTENT
The look, feel, and voice of your new website will drive new clients/patients to your practice.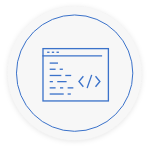 DEVELOPMENT
Your new website will be coded and developed to earn praise from users and search engines.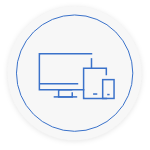 MAINTENANCE
We will keep your website up-to-date and protect it from viruses, malware & other threats.
REACH YOUR CUSTOMERS ON ALL DEVICES
It's time to stop neglecting the people who predominantly use smartphones and tablets to search for your services. A mobile responsive website will help you reach future patients/clients on any device. With a responsive website, you'll also improve your SEO.
CONTACT US
Now that you have a better understanding of what we did for this client, it is time for us to help you. If you are interested in a new website, a website redesign, a microsite, logo and branding services, and/or marketing, contact us today. Click the button below or give us a call at (888) 348-3113 to speak with a member of our team.
Speak with Us